Welcome to Miami Beach

Step inside this art deco cultural eden and welcome a ribbon of luxury homes on the water's edge. Miami Beach, a seaside city known for its lifestyle driven culture, nightlife, restaurants and hotels, is one of the most unique neighborhoods in the country, founded over 100 years ago by Carl Fisher. Originally a sea-stroked beach and peninsula overfilled with crocodiles, this coastal beach town has since transformed into a "white on light magnet" worthy of glamour. Today, more than an island playground, Miami Beach dawns an exceptional portfolio of condominiums, estates and bungalows that continue to multiply. Showing no signs of slowing down, Miami Beach is the perfect place to visit and live.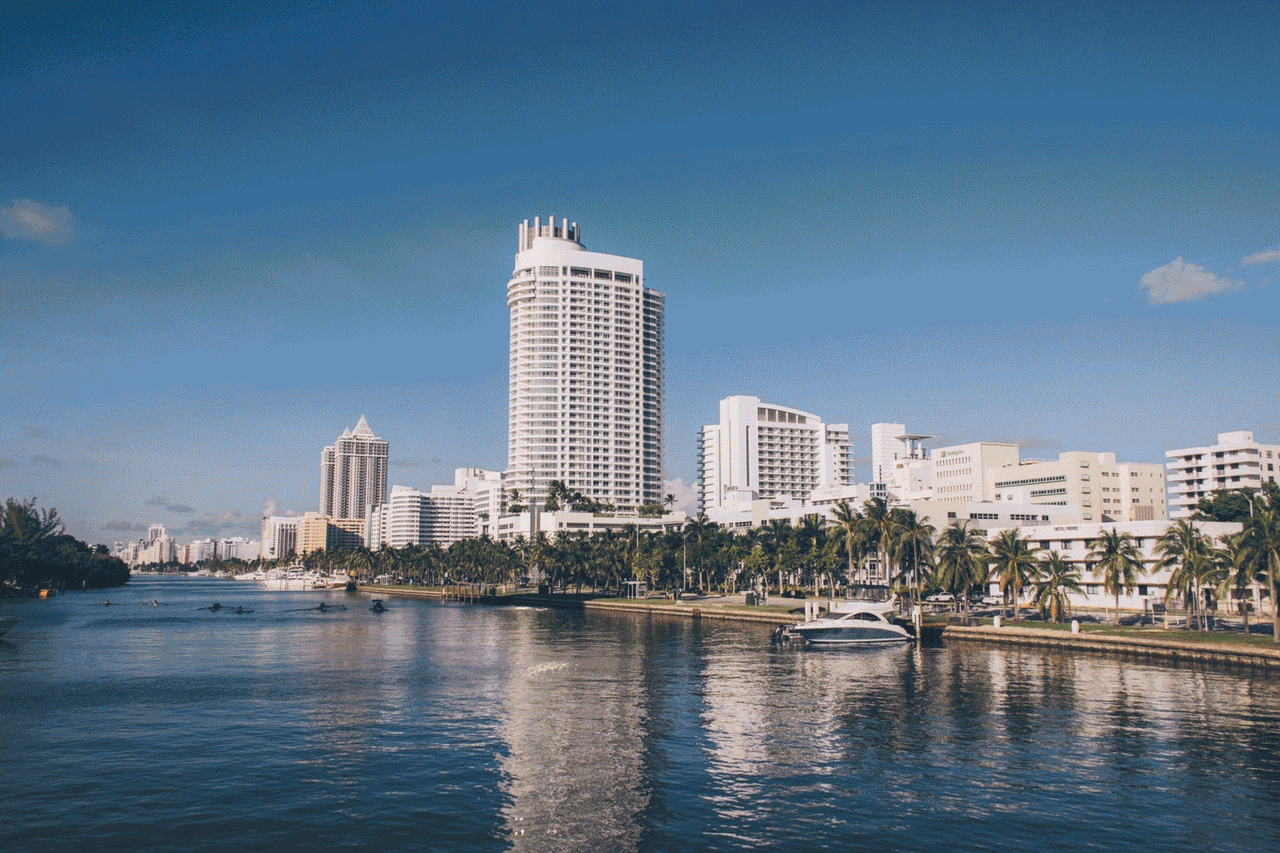 Exceptional Real Estate in Miami Beach

Nowhere is more persuasive to live on the water than Miami Beach. Outside of its pristine climate and oceanside landscape, a hotbed of mansions, bungalows and condominiums offer Miami Beach residents the ultimate reason to love living by the beach. Its real estate domain extends west to the exclusive bay islands of Star Island and Palm Island - Hibiscus Island off MacArthur Causeway to the Venetian Causeway islands from Belle to San Marino and a string of Sunset Islands running parallel to North Bay Road. Sitting between the Atlantic Ocean and Biscayne Bay, Miami Beach represents the apex of what it means to live waterside, whether it be a signature condominium or bohemian mansion.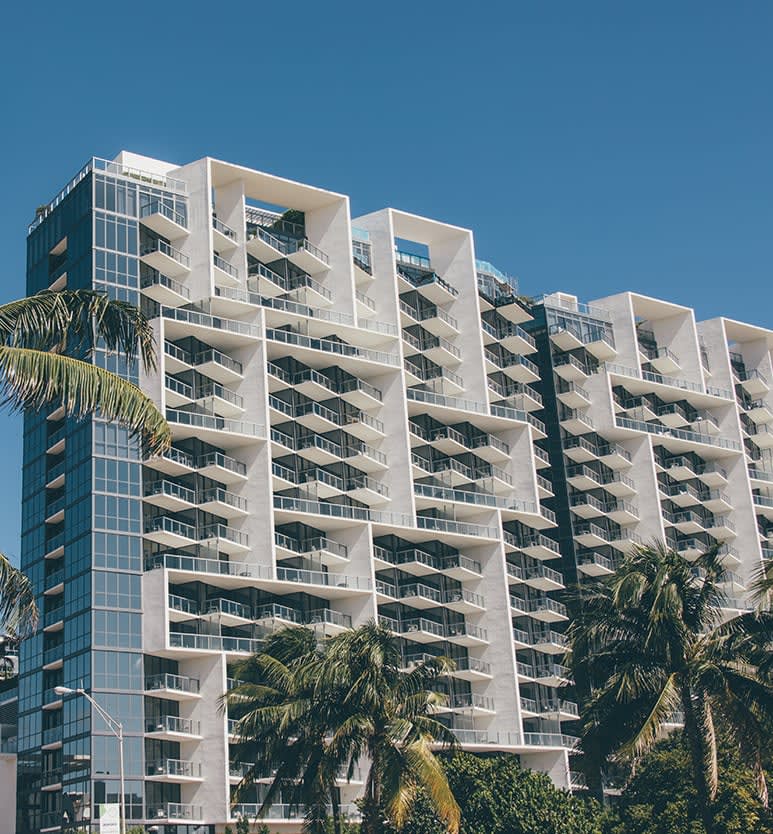 Its charming narrative has attracted a high-profile list of celebrities, including Gloria Estefan, Shaquille O'Neil, Rosie O'Donnell and Kanye West. Ranging from single family homes to overhauling estates, Miami Beach presents buyers with a diverse landscape of properties for sale. Miami Beach houses for rent are also available.

Especially notable in the area are private gated communities tucked away on a strip of natural and man-made barrier islands. Allison Island, Continuum, Fisher Island, Palm Island – Hibiscus Island, Star Island, La Gorce Island, Sunset Islands 1 & 2, Sunset Islands 3 & 4, The Bath Club and The Townhomes at Sunset Harbour each offer an array of Miami Beach houses for sale.

In counterpoint, the construction of aesthetically ambitious condominiums dreamed up by internationally acclaimed architects continue to multiply across the horizon. Eighty Seven Park designed by Renzo Piano is the Pritzker Award-Winning architects' first residential project in the United States and The Residences at the Miami Beach Edition by Ian Schrager offers twenty-six unique options of high-end units. From signature residences designed by John Pawson to sleek Penthouses spotlighting a pool, indoor-outdoor lounge with summer kitchen and Beach House, beauty and soul is magnified inside this dream of all dreams building.

L'Atelier Miami Beach, more than a signature residential tower, is a reimagined marvel on the grounds of the historic Golden Sands Hotel. Once a 1950s seascape hosting the likes of Frank Sinatra, Sammy Davis Jr. and Dean Martin, this palatial building has transformed into a new modern residence beguiling with old Miami glamour, designed in collaboration by Holly Hunt and Enzo Enea. Luxury services offered to residents only include 24-hour valet, concierge service, private beach area with attendants, oceanfront infinity edge swimming pool, upper deck 78 ft lap pool and whirlpool spa and hammock garden.

​​​​​​​For those looking for an eye-catching experience, Residences W South Beach offers a bounty of playful restaurants, non-stop nightlife, pin-striped pool days and 360 degrees of restorative spa experiences. Featuring 408 hotel residences, each meticulously finished and furnished, this contemporary icon presents buyers with turn-key living and uninterrupted views of the Atlantic Ocean and Miami Beach. A passport to paradise, Miami Beach residents can find the utmost in hybrid living with outdoor rooms that are deep in square footage and feature oversized floor to ceiling glass doors.
Hospitality Hot Spot in Miami Beach

A madcap scene of entertainment, dining and nightlife, Miami Beach is an untraditional vision of new concept venues. Giving the term hospitality a new definition with an overabundance of international star chefs, award winning mixologists, nightlife kingpins and intoxicating beachfront hotels, Miami Beach is an ever-evolving landscape that continues to grow.

Miami Beach residents can discover a multitude of five-star restaurants showcasing a diverse bunch of cuisines. 27 Restaurant & Bar at Freehand Miami, The Jim and Nessie, Matador Room, Cecconi's, Bird & Bone, Malibu Farm, Nobu, Casa Tua, Leynia, Lucali, Byblos, Macchialina and Stubborn Seed are some of the hottest dining destinations that continue to shake up the scene. And with high energy cocktail bars proliferating across the city, there are a profusion of swanky indoor-outdoor lounges to explore. Broken Shaker, Matador Bar, Palihouse Miami Beach, Saxony Bar and La Cote are the most popular amongst locals for their chic ambience and special occasion savors.

But when it comes to entertainment, nothing makes you want to dance more than LIV nightclub's star-studded lineup, featuring Grammy Award winning DJ's like Tiesto and The Chainsmokers. Besides discotheques, Faena Forum doubles as a roller-skating rink every second Sunday of the month and Basement offers a spirited bowling alley and ice-skating rink that's lively in character and color. For more of a restorative experience, Eden Roc Miami Beach and Carillon Miami Wellness Resort both offer white-glove spas with the best of the best in signature treatments.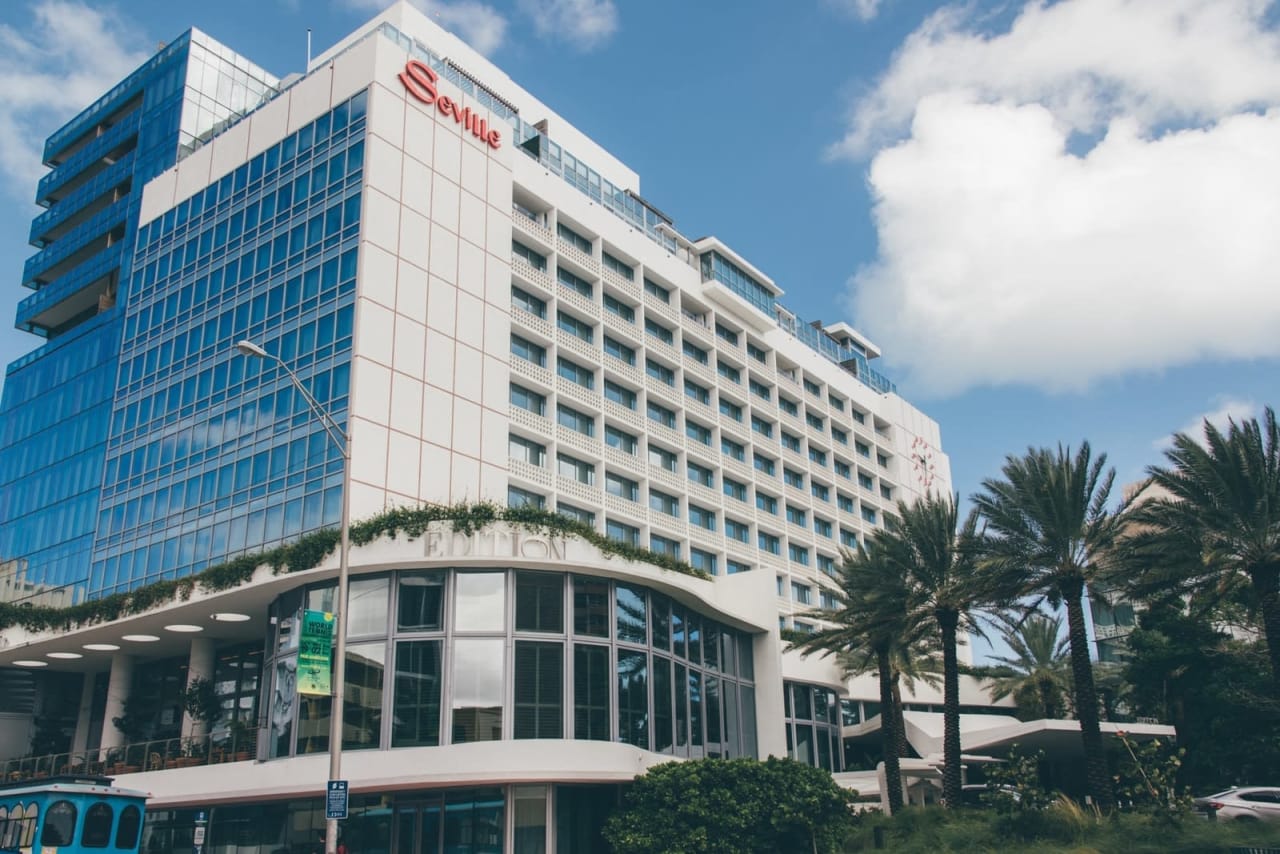 Central Location in Miami Beach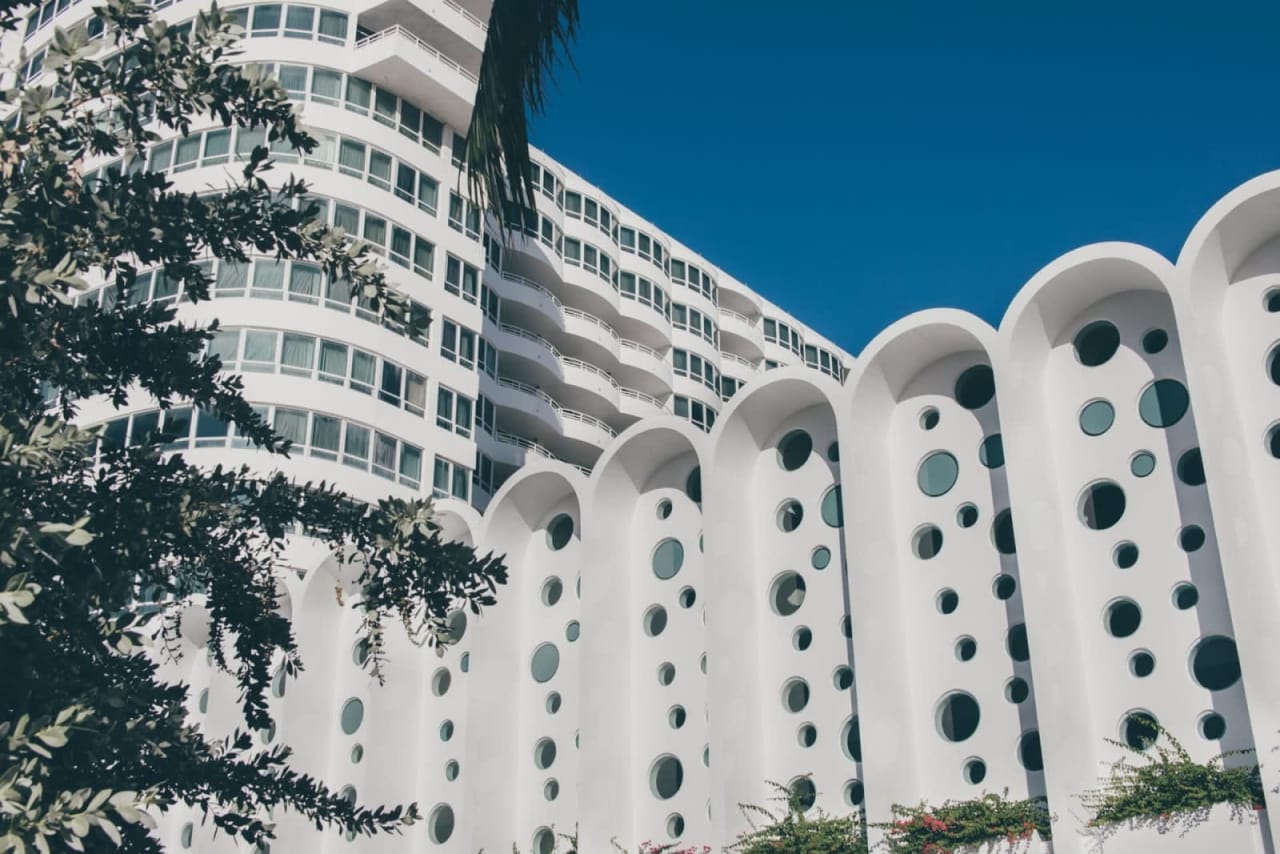 Miami Beach is the perfect community for young families, professionals and business executives. Located nearby Downtown Miami and Brickell, there are a surplus of banks and wealth management firms situated a short driving distance away. Miami International Airport, Port of Miami and Virgin MiamiCentral are in proximity making commuting to Palm Beach or planning a long weekend vacation easy and accessible.

​​​​​​​Award winning public and private schools are positioned throughout the beaches including North Beach Elementary, Nautilus Middle School, Miami Beach Senior High School, Lehrman Community Day School, The Montessori Academy at St. John's, The Cushman School and Miami Country Day School. A strong sense of community, there is no better place to build a new home and raise a budding family.