Welcome to Brickell
The neighborhood of Brickell, located just south of Miami's Central Business District, is lapped by towering new developments, world class hotels and architecturally sophisticated shopping centers that each tell a story of innovation and ambition. Known as one of the top districts in the country for trade and investment, Brickell is a centerpiece for wealth managers and banks with local neighboring offices of Morgan Stanley, JPMorgan Chase & Co. and H.I.G. Capital. Presenting the landscape for an urban lifestyle, the Metromover and pedestrian friendly streets make this sprawling financial hub feel like a proper city with the SLS Brickell Hotel, Four Seasons Hotel Miami and W Miami bringing a touch of sparkle to its live, work and play canvas.

However, this beautifully designed neighborhood is more than big city views, state-of-the-art shopping malls and five-star restaurants. Brickell is an anchorage of new modern condominiums offering luxury living and iconic design features. Many of the buildings, built by world-renowned architects and design firms including Revuelta Vega Leon Architects, Carlos Ott, J. Scott Architecture and Arquitectonica, display a reinvention of vertical exterior elements, indoor-outdoor living rooms, unobstructed sights of Biscayne Bay and audacious interiors, providing for a unique wave of contemporary aesthetics. Panorama Tower, one of the tallest buildings in Miami and the United States, lends Brickell residents the opportunity to "have it all" with over 100,000 square-feet of amenitized living.

Centrally located, Brickell is the perfect neighborhood for business executives and families. Nearby communities that offer a blend of new concept eateries, cultural establishments, spacious parks and beaches include Brickell Key, Key Biscayne, Downtown Miami, Edgewater, Wynwood, Miami Design District and Miami Beach. Miami International Airport, Port of Miami and Virgin MiamiCentral are located within a short driving distance.

​​​​​​​Outside of its stunningly designed skyline and white glove establishments, Brickell is a child-oriented neighborhood that offers some of the top public and private schools in the country. Award-winning institutions comprise of School for Advanced Studies – South (ranked #3 Best Public High School in Florida), School for Advanced Studies – North (ranked #9 Best Public High School in Florida), Mast Academy, Ransom Everglades, Carrollton School of The Sacred Heart and Gulliver Preparatory School. University of Miami, prodigious for their School of Law, is in proximity.
Innovative Beginnings in Brickell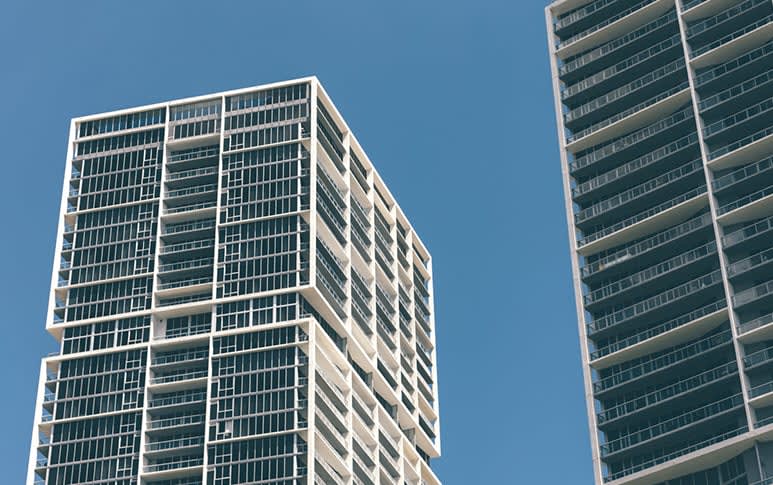 Brickell was first settled in the mid-1800s by early pioneers. William Brickell and his wife Mary joined Julia Tuttle as co-founders of Miami, opening a trading post and post office on the south bank of the Miami River. Turning into two of Miami's most prestigious real estate developers, William and Mary saw a unique potential for this once uninhabited land to become a necklace of opportunity.

​​​​​​​In the early 1900s, Brickell expanded into "Millionaire's Row" with the help from Mary Brickell who developed luxury estates on Brickell Avenue. By the 1970s, these exceptional mansions were replaced with hotels, banks, restaurants and condominiums, transforming the neighborhood into a powerful capital for international trade, finance and investment. Brickell is now one of Miami's most rapidly growing and dense neighborhoods.
Unparalleled Dinning & Shopping in Brickell

Brickell offers its residents a culinary landscape of supper clubs, upscale dining and cafes. Gifted with a restaurant scene which continues to evolve, residents can experience the best of the best of fashion-forward restaurants including Marion, River Oyster Bar, Obra Kitchen Table, Cantina La Veinte, Fi'lia, Katsuya Brickell, La Petite Maison, Stanzione 87, El Tucan, Quinto La Huella, Komodo and Cipriani. In addition, rooftop bars and waterfront docks attract an after work happy hour scene that has steadily grown throughout the years. Exclusive hot spots like Sugar, American Social, Casa Tua Cucina and Baby Jane continue to entice crowds with out of the box cocktails and decadent bites that are low in cost. One of Brickell's most luxurious and popular lounges is Socialista, located on the lower floor of Cipriani. Helmed by Maggio Cipriani, this Caribbean play palace is a snapshot into the Cuban socialite culture with romantic flavors manifested from the Havana high life.

Brickell City Centre, a 500,000 square-feet mega mall interconnected over three city blocks, offers locals the opportunity to indulge in high-end shopping and entertainment. A 107,000 square-foot Saks Fifth Avenue and VIP Cinema Experience from CMX are two of the integral pieces that make up this quintessential destination. Exclusive storefronts include Chopard, Chanel, Guiseppe Zanotti, Lululemon Athletica, Rolex, Sephora, Sandro and Vilebrequin. Two contemporary office buildings, home to WeWork and Akerman LLP, sit above Brickell City Centre, along with EAST, Miami. A vibrant accommodation and residences, EAST, Miami features vibrant dining options and amenities. A 20,000 square-foot outdoor deck and swimming pool with four unique experiences (including a lap pool, spa pool, cold plunge and hot tub) is open from sunrise to sunset.

A counterpoint to luxury storefronts, Mary Brickell Village is close by. A locally curated open-air shopping arcade named after William Brickell, this two-block outdoor space has something for everyone and was one of the first malls to open in the neighborhood. Locals and visitors alike can find boutiques and restaurants specific to South Florida including Balans Restaurant, Blue Martini, Dirt, North Italia, P.F. Chang's China Bistro, Raw Juice, Shake Shack, Blush, Market and Fado Irish Pub which is beloved by dedicated soccer fans from across the world. Specialty stores such as The Village Humidor offers premium accessories and cigars along with an indoor-outdoor lounge area to smoke in.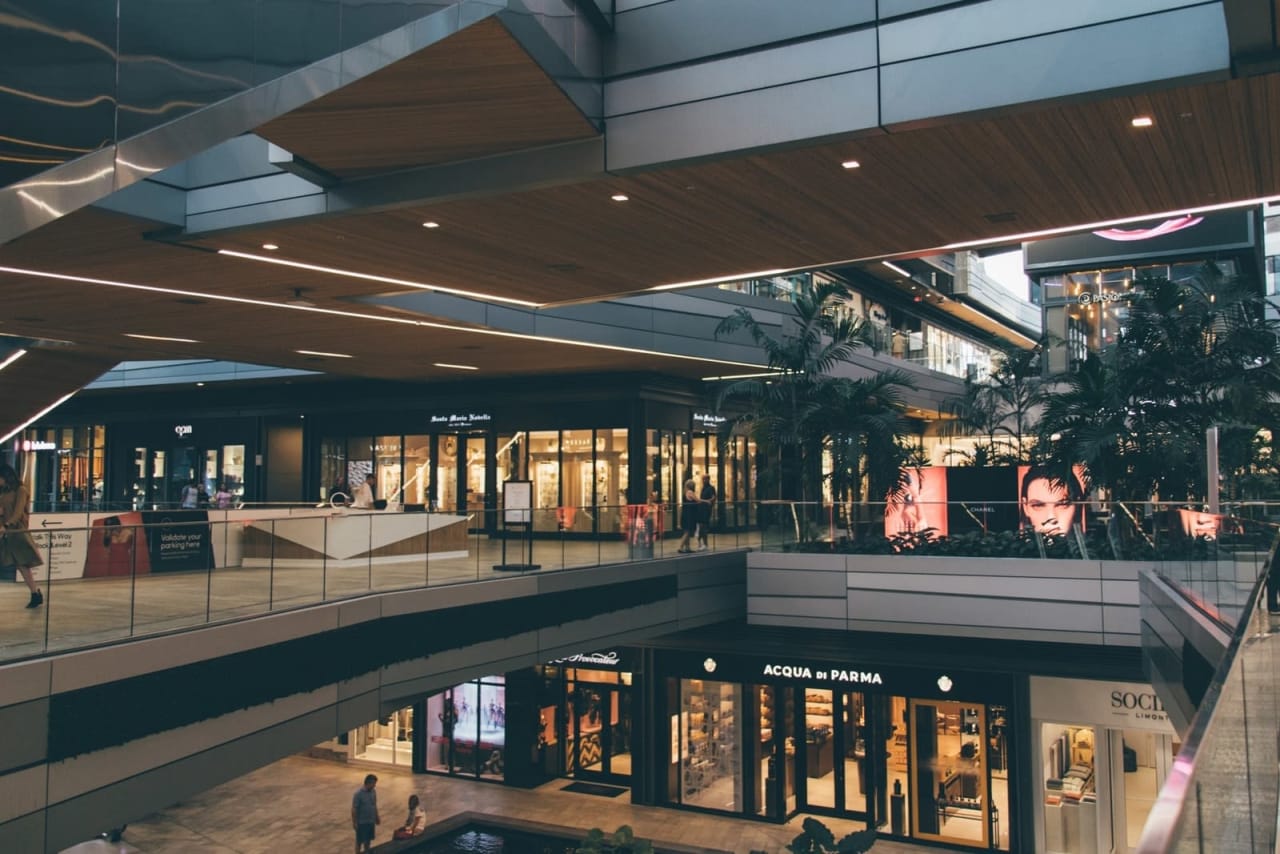 Lush Community Parks & Athletic Fields in Brickell

Because Brickell isn't blooming with lush green space, its verdant parks are a present bestowed. Simpson Park, a natural preserve which stretches eight-acres across tropical hardwood hammock, is one of Brickell's most pleasure-filled destinations. Featuring bike racks, walking trails, picnic tables and a recreation center, children and adults can enjoy one of the last remains of the Brickell Hammock while experiencing nature's beauty at its finest. Here, over 162 species are planted including an exotic encore of Wild Cinnamon, Coffee Colubrina and Yellow Boxwood.

​​​​​​​Besides lush community parks, those who are committed to soccer can practice the game without waiting for the FIFA World Cup on the rooftop of 444 Brickell. Dawning double AstroTurf soccer fields, connoisseurs can go after the goal with professional netted courts, padded walls and a concession stand and lounge for friends and family to indulge in after the game. Located in the apex of Brickell, players can stop by after work or for a quick warm up during lunch. Soccer tournaments and leagues are available to all players.